Therapy for Individuals
Clients come to see psychotherapists for many different reasons, including:
low self esteem
relationship difficulties
work stress
anxiety
loss and grief
trauma
depression
Psychotherapy helps with insight into immediate problems
Psychotherapy can help you understand the connection between your past experiences and immediate problems. It can help in resolving issues that may be holding you back from being fully alive.
Psychotherapy helps you understand yourself and others
Many clients have told me they started off coming to me for help with an issue such as finding it difficult to relate to a parent. By working through that issue they found they could manage other parts of their lives better too.
Others have said that they came to get help with managing a marriage or relationship breakdown and found themselves getting on better with workmates, family and friends in general.
As you become more self-aware you also find you better understand other people and ways of relating. What you learn in therapy sessions helps you with other parts of your life.
Why not take that step now?
About Chris Wood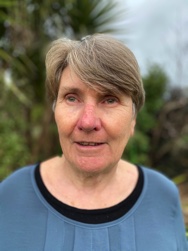 I am committed to working empathically with individuals and couples to achieve lasting and positive outcomes.
I'm based in Kāpiti on Mondays and Tuesdays. On Wednesdays and Thursdays I work from my office in the heart of Wellington city. I am also available for remote sessions using Zoom or Facetime.
I have been self-employed as a psychotherapist since 1995. I am a:
Experience
I am experienced in working with a wide range of issues affecting the lives of individuals and couples including
low self esteem
relationship difficulties
work stress
anxiety
loss and grief
trauma
depression
Over the years I have also supervised many counsellors and mental health professionals.
Qualifications
Diploma in Social Work (Victoria University of Wellington, 1988)
Advanced Practitioner, New Zealand Association of Psychotherapists (NZAP)
Diploma in Adult Psychotherapy (Australian and New Zealand Association of Psychotherapists (ANZAP) Sydney, 2004)
Certified Imago Relationships Therapist (2005)
Certified Imago Workshops Presenter (2008)
Professional Memberships
Would you like to know more, or ask about therapy? Contact me now.
Therapy for Couples
Why are relationships so hard?
Learning how to sustain intimacy with another person is one of the hardest challenges facing us as human beings. Many barriers keep us from having the closeness we might want, even in what others think are 'good' relationships.
Each of us has the capacity to cause our partner pain or joy. How we choose to act can wound our partner or help them grow to be more of themselves.
We spend so much of our lives relating to others, it seems crazy that learning how to develop and sustain positive relationships isn't part of the school curriculum. Luckily the skills can be taught and learned at any age.
Find new ways of relating with couples counselling
Sometimes it's difficult to change ways of relating on our own. Getting help from a relationships therapist can be a useful way to learn skills and practise them in a supportive environment.
Coming to see a therapist together can help you as a couple understand more fully any conflict or pain you're having. I can also help you find ways to use conflict for growth.
I have more than 20 years experience working with couples. I can help you learn new ways of talking and listening to each other.
Contact me for more information.
Imago Relationship Therapy
Imago Relationship Therapy has been widely acclaimed for the ways it teaches couples the skills necessary for maintaining loving relationships. Its primary focus is fostering deeper understanding of relationship dynamics and assisting couples to identify their own patterns of connection and distance.
Where Imago Relationship Therapy came from
Imago Relationship Therapy was initially developed by Harville Hendrix, PhD and Helen LaKelly Hunt, PhD, based on their extensive knowledge and practice of psychology as well as drawing from their own relationship experience.
Their ideas, outlined in the best-selling book, Getting the Love You Want: A Guide for Couples, have inspired thousands of people around the world and helped them to develop the communication skills needed to achieve deep and meaningful relationships.
How Imago Relationship Therapy works
A key Imago tool is the Dialogue, a process designed to help partners be clear in their own expression as well as available to listen to the other.
The power of this process has been widely recognised, with Imago Relationship Therapy practised in many countries around the world.
Harville Hendrix's skills in working with couples impressed Oprah Winfrey so much that when celebrating 25 years on television, she included Imago therapy in her personal list of nine great on air epiphanies!
Read more about Imago
Frequently Asked Questions
What sorts of things do people come and see you about?

People come with all kinds of issues and concerns. They are often looking for ways to feel better about themselves, their lives, and their relationships. Some of these issues include:

low self esteem
relationship difficulties
work stress
anxiety
loss and grief
trauma
depression

What is Psychotherapy?

Psychotherapy is generally longer term than counselling and is a way of working more deeply with people who have emotional problems or difficulties that seem to have been around for a long time.

Psychotherapy is likely to focus on deeper levels of thoughts, feelings and behaviours and address unconscious motivations and processes.

A therapeutic relationship with a psychotherapist enables a person to work through issues from their past, and change repetitive patterns of behaviour that may be having negative impacts on their life.

What is Counselling?

Counselling is a process in which you can discuss problems that happen in every day life that cause you emotional distress or to feel overwhelmed.

Counselling will help you identify what your problem is, and will assist you in finding the best way to cope, for example: changing behaviours or finding constructive ways to deal with situations such as conflicts in relationships, work issues, career decisions, or illness.

The counsellor helps people to process their experience and then make the desired changes that will help in resolving particular issues.

Is a psychotherapist different from a psychiatrist?

Yes. Psychiatrists are able to prescribe medication to help manage symptoms, while psychotherapists work with you to resolve the underlying issues causing you pain and anxiety.

How long is a session?

Each session typically lasts 50 minutes.

What hours do you work? Where do you hold the sessions?

Monday mornings: it's possible we could arrange sessions in Kāpiti.

Tuesday mornings: remote sessions using Zoom or similar apps.

Wednesdays and Thursdays: sessions in Wellington City between 9 am and 4 pm. My office is in the centre of Wellington city, adjacent to Lambton Quay.

What fees do you charge?

These are available on request, with some room for negotiation (depending on circumstance).

What happens if I can't make my appointment time?

If appointments are cancelled with less than 24 hours notice charges may be applied.

Should I come and see you if my friends are also seeing you?

This really depends on your relationship with your friend and how close you are. It will be an important thing to discuss with me before making an appointment.

Will you tell anyone what we've talked about?

I am bound by ethics of confidentiality and keep all conversations with my clients confidential unless I am concerned about their safety or the safety of others. I also, along with all other psychotherapists, use a professional supervisor to discuss cases occasionally.

What is

Imago

?

The concept of Imago refers to a set of ideas, pioneered by Dr Harville Hendrix, that seeks to help us understand our own relationship needs and dynamics. It also refers to the various skills and practices developed for couples to use to enhance the depth and quality of their relationship